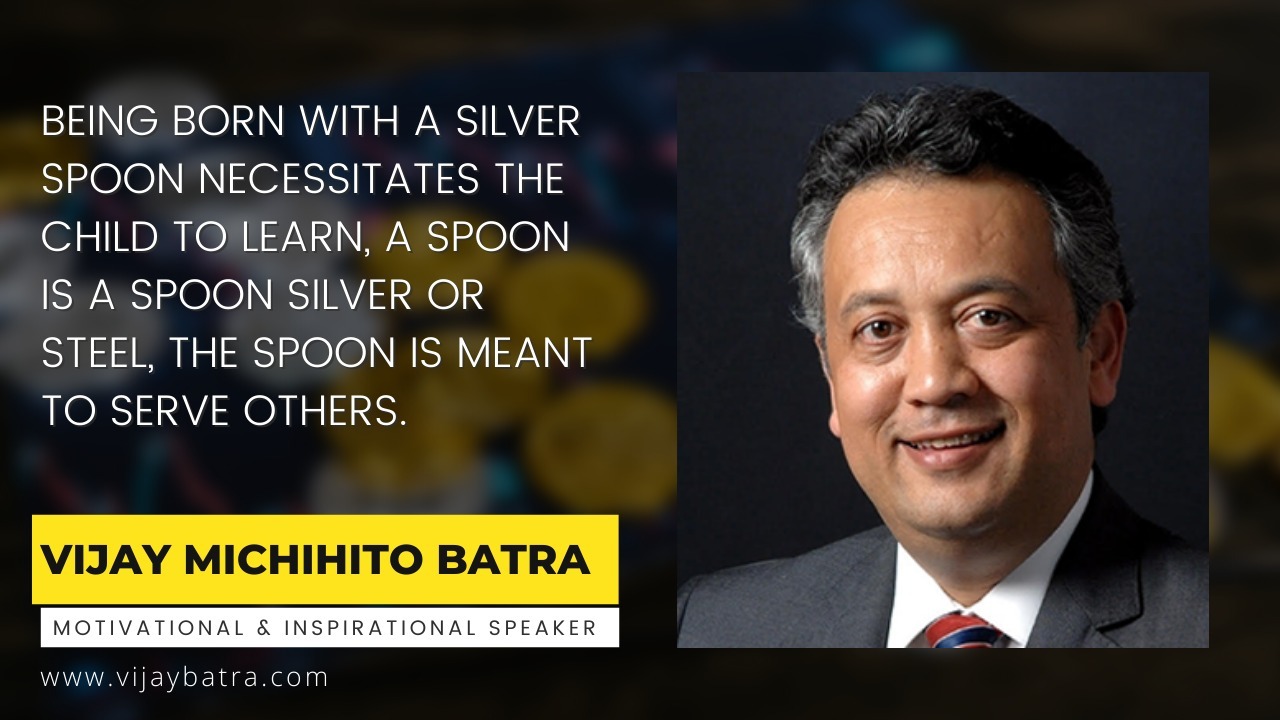 Meeting successful people is an amazing experience. Recently in a marriage event I met a fine gentleman, a few years my senior and abundantly wiser. He graduated from a fine boarding school and has done very well in life. He schooled his son in the same boarding, the son went on to study in prestigious colleges in India and England.
On return to India, before the son joined the father's business, the father made the son work as a sales person in a reputed shoe store owned by a friend.
The humility that the son inculcated while working in the shoe shop after having lived a life of privilege since birth, grounded him and gave him the perspective to further add to the tremendous prosperity and happiness to the family business and to the family.
Being born with a silver spoon necessitates the child to learn, a spoon is a spoon silver or steel, the spoon is meant to serve others.