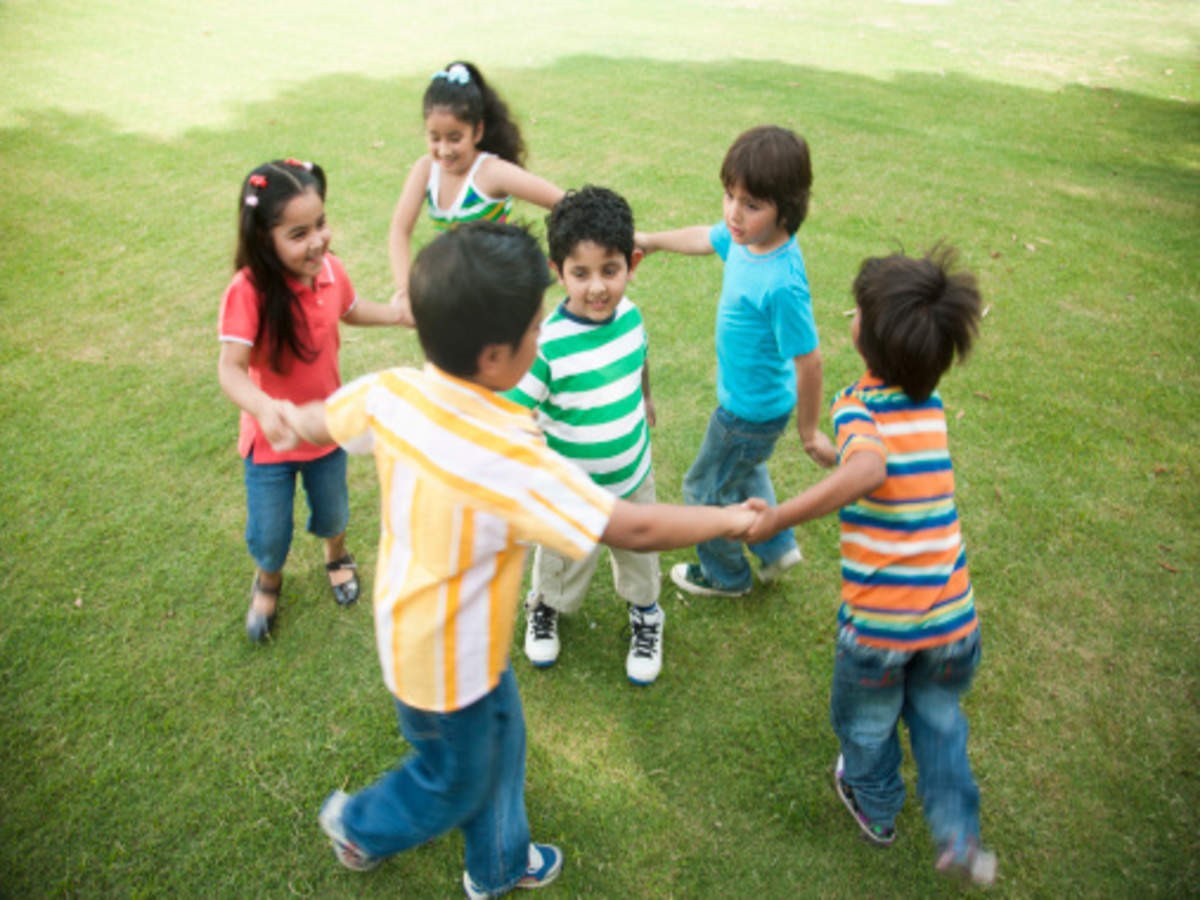 6 Activities You Didn't Know Were So Good for Your Kids
Raising kind, driven, and independent children may be easier than you think. Here are some often overlooked activities that nurture the cognitive, social, and emotional skills needed for children to succeed.
As parents, we all want to raise happy, self-motivated, kind, driven, and independent children. To do that we often feel like we constantly need to be doing more—buying all the educational toys on the list, signing them up for multiple extracurricular activities, and teaching them a long list of things so they don't fall behind.
Here are some often overlooked activities that nurture the cognitive, social, and emotional skills needed for children to succeed.
Encourage free play with simple toys
One of the best activities is play that is completely led by the child. Play is how children learn the soft skills that are needed to succeed well beyond academics. Giving kids time to play with friends, siblings, or alone without any direction or guidance from adults is critical to development. We often feel like we need to constantly interact or entertain, but it's important to understand that adult led activities are not free play. So step away from Pinterest ideas, bring out a few boxes, some LEGOs, or wooden blocks, and let your child lead their own play.
Find time for outdoor play
Getting outside is so important for physical and mental development. Being in nature helps develop skills, such as listening, attention, emotional regulation, and the ability to collaborate. Playing in natural environments like puddles, mud, rain, snow, and grass provide amazing natural sensory experiences that kids are often lacking these days.
Opt for a hike or an open field for play instead of a playground. Let kids walk barefoot wherever it's safe to do so, and allow them to pick up sticks and make observations about the natural world around them.
Allow for healthy risk-taking
Healthy risk-taking when young is what allows our kids to learn how to manage risk when they are older. A lack of opportunity to take risks can lead to fear or aggression. Risk-taking for kids doesn't mean they are participating in dangerous activities that threaten their lives. Healthy risk-taking can look like running at high speeds, spinning and falling, rolling down small hills, and jumping from heights that may make us nervous. It's anything that would cause a little bit of fear that they have to learn how to handle.
So when you find yourself wanting to step in and tell your child "be careful" consider taking a step back instead. Letting them have a little more freedom to climb up the slide, jump off the couch, or balance on a fallen tree is a simple way to help them build confidence, resilience, and mental and emotional strength.
Give kids time and space away from adults
While older children need to have time to play independently, they also need space away from the eyes of adults. In order for children to get into a state of flow with their play, they need chunks of uninterrupted time. Consider finding a space in another room or on another floor of your house or apartment that is dedicated to giving your kids space away from you so they can focus on play.
Keep in mind that you are not responsible for entertaining your children all day; it is their job to play. Practice telling them "Go play!" and feel confident that they will rise to the challenge.
Involve children in your day-to-day life
Practical life skills, also known as chores, are anything but "chores" to children. Kids are natural born helpers. They want to be involved in our day-to-day lives, and it's so important for them to be included. Doing so gives them a sense of responsibility and opportunity to feel like they are contributing to the household.
And you can start early! Give your toddler a washcloth to help wipe up a spill, let them put their laundry into the washing machine and press the button, or buy a small vacuum and let them work alongside you.
Practical life skills also help develop gross skills. For example, leaf clean up, or carrying a laundry basket all require large muscle groups to work together. Fine motor skills are developed by peeling oranges, pouring water from a small pitcher into a cup, or spreading jam on toast.
Don't be afraid of boredom
By embracing boredom we allow our children to develop the ability to create their own fun, and come up with activities with less help from us. Boredom is where children learn to deal with and overcome discomfort, and how they can begin to find a sense of self. Having more downtime gives kids a chance to figure things out on their own, learn what brings them joy, and helps foster creativity, independence, and self-reliance.
Try to build time into your day where you have nothing planned, or purposefully don't bring toys or activities with you while you take short road trips, stand in line at the store, or are out at a restaurant. Start small and help them build up tolerance—you'll be amazed at the creativity when children are given time to be bored.