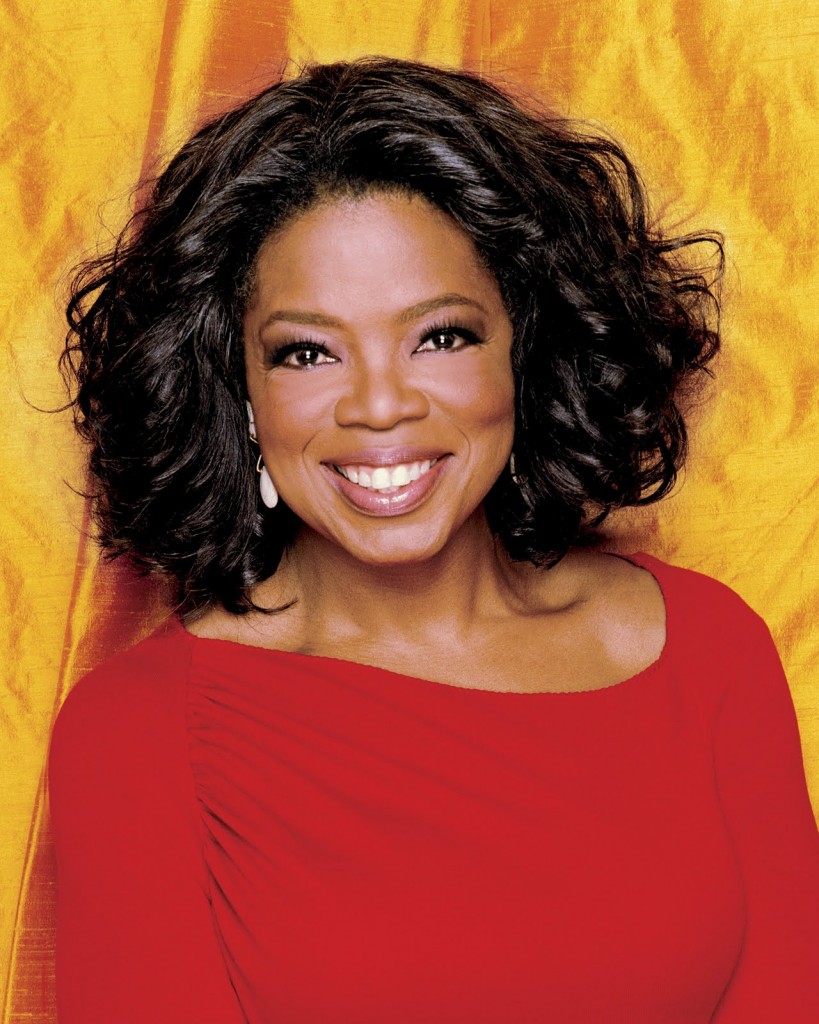 She is an icon of our times and for all times to come. She is a household name in millions of homes across the world. She is known for her soulful, emotionally stirring, uplifting and motivating talk show which she hosted for 25 years ` The Oprah Winfrey Show. Think You brings to you some precious lessons we can learn from her outstanding career and inspiring life. Oprah is a living example of grace and grit. Born to a poor unwed mother, her childhood was full of odds we cannot possibly imagine. She suffered humiliation and ridicule for her circumstances and even abuse at the hands of people close to her. It takes an extra-ordinary resilience to rise above such mental, emotional and physical trauma. Though coming from a humble background, Oprah was gifted. She could read by the age of three and exhibited immense poise and confidence on the stage at a very early age. She was a popular and meritorious student. In 1976 at the age of 22, Oprah had begun her career as a news anchor ` she was the youngest and the first African-American female to do so. From there she scaled heights that television around the world has witnessed. At 32 she was a millionaire as her show was an immense success. Her talk show is marked by her deep empathy, her humor and her plain language with which everyone who watches it feels connected instantly. Her life is inspiring, and here are in brief, 6 lessons to be learnt from her:
Believe in yourself -

Given her circumstances, Oprah had all the excuses an adolescent would need to go astray. But more than the things around her, she believed in what was within her. She pursued her education against all odds and did so with merit. Though in hindsight every challenge seems less overpowering, but we must realize that she battled her odds as a child, as a teenager, as a young adult who had very little parental support. All that would not have been possible without her indomitable spirit and faith in herself and the future.
Have gratitude for what you have received `

Oprah remembers her maternal grand-mother fondly, who taught her to read. To this day Oprah is passionate about reading. She considers her grand-mother as the guardian who gave her strength and a positive feeling about her identity. She has the courage to choose and remember what was good about her life and for that she remains grateful.
Share your genius -

In the competitive world of media Oprah is known to have launched talk shows of other distinguished people she met. Dr. Phil, Dr. Oz, Rachel Ray are three such shows which were initiated by Oprah. Being aware of her ability to convince others, Oprah has utilized it generously for others. It is famously called `The Oprah Effect`. It goes on to show that Oprah cares. For everyone. She tries to leave them a little more satisfied and fulfilled in their life than when she met them.
Embrace change -

The most apparent change which Oprah has under gone from time to time which is about sporting new and experimental looks every now and then. She has also struggled hard to keep herself healthy and control her weight which has posed a challenge to her consistently. More significantly, it is her show which has also metamorphosed. Beginning as a talk-show which presented people facing challenges, her show is styled like a group therapy which takes the help of disclosure and confession of intimate and alarming details. In more recent times, she has indulgently covered more literary, self-developmental and holistic topics, bringing about more dimension and depth to the program.
Keep your friends `

In all the things that she has changed, Oprah has been inseparable from her trusted and beloved friend Gayle King. Gayle and her association began when Oprah was in her twenties. Evidently, there was much that happened in Oprah career and personal life, but there was never a time that she lost touch with her friend. Their bond of friendship is deep. Oprah attributes much of her personal growth to poet and author Maya Angelou who she regards as a mentor, friend and sister.
Think about others `

While many may refer to Oprah as a tycoon who has the power to influence, biggest wealth and legacy is her ability to think big, and think big for others. Oprah figures in every statistics that deal with wealth and fortune because of her professional success, at the same time she is also listed for her generous donations from her personal wealth for humanitarian causes. Her philanthropic work is commendable. The magnitude of her thought is felt by all because she thinks about everyone else and not just herself.
Think You wishes you a happy fulfilling experience in the journey of your life ` `Live your best Life (O, The Oprah Magazine)`.