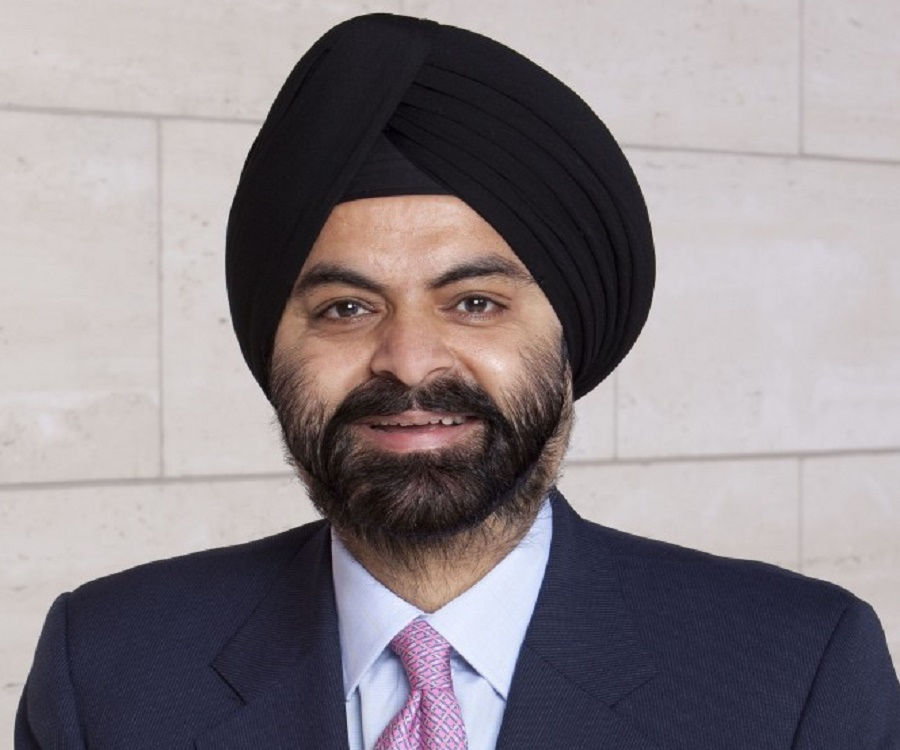 Ajay Banga
Born into a Saini Sikh family in Khadki, Pune, Maharashtra in India where his father, an army officer, was posted. The family's origin is from Jalandhar in Punjab. His father is retired lieutenant-general Harbhajan Singh Banga who is a decorated army general of Indian Army. Banga grew up and schooled across India, successively in Secunderabad, Jalandhar, Delhi, Hyderabad and in Shimla, where he finished his schooling. Banga went on to graduate with a Bachelor of Arts (Honours) degree in Economics from St. Stephen's College, Delhi University and MBA from the Indian Institute of Management, Ahmedabad.
Banga started his career at Nestle India as a management trainee in 1981 and spent the next 13 years of his career holding a variety of assignments spanning sales, marketing and general management. He later joined PepsiCo's Restaurants Division, where he was instrumental in the launch of Pizza Hut and KFC in India due to liberalization of economy.
He joined Citigroup in 1996 as the head of marketing in India for the consumer business and served in a variety of positions of increasing responsibility. These included chairman and chief executive officer of the International Global Consumer Group; president of Retail Banking North America; business head for CitiFinancial and the U.S. Consumer Assets Division; and, division executive for the consumer bank in Central/Eastern Europe, Middle East, Africa, and India.
In 2000, Banga was promoted to head CitiFinancial and the U.S. consumer assets division. In 2002 he took over the retail bank in North America – his first stint in the U.S. -- and in 2005 he was named to head Citigroup's international consumer-banking and finance businesses.
He moved to Hong Kong in early 2008 after being named to oversee all of the bank's businesses in Asia, including credit cards and consumer banking, institutional banking, wealth management and alternative investments, before returning to the US in 2009 to join MasterCard.
On joining MasterCard worldwide, Banga's task was clear i.e. to chase down leader Visa at a time both networks are said to be benefiting from consumers' increased shift to plastic.
He is a member of the Council on Foreign Relations and The Economic Club of New York, as well as a fellow of the Foreign Policy Association. He is also a member of The Financial Services Roundtable and member of the Business Roundtable, where he chairs the Information and Technology Initiative.
Mr. Banga has also served on the boards of trustees of Enterprise Community Partners, Inc., the National Urban League and the New York Hall of Science, and was a director of the Council for Economic Education. Mr. Banga has a keen interest in social development issues and was named by 'The Economic Times of India' as the fourth "Most Powerful Indian" in the world.
In February 2015, President Barack Obama appointed Banga to serve as a Member of the President's Advisory Committee for Trade Policy and Negotiations. The Government of India awarded him the civilian honour of the Padma Shri in 2016. Please view the link below to learn from the eloquent Mr. Ajay Banga.
.