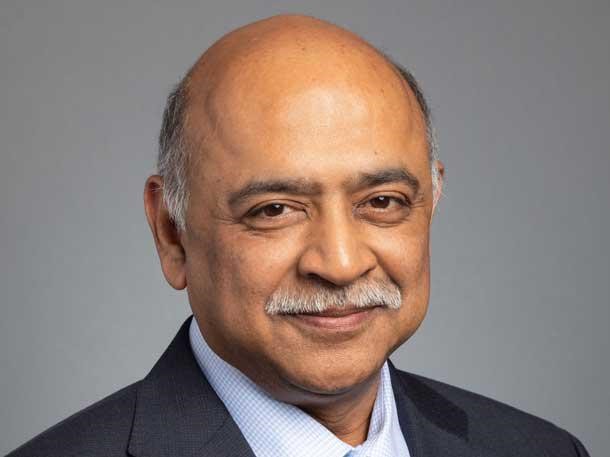 Arvind Krishna (born 1962) is an Indian American business executive, the senior vice president of IBM since 2015. Arvind began his career as an engineer and rose quickly to executive positions in the company. He was an architect of the deal with Red Hat for $34 billion, which is IBM's biggest purchase so far and also is the largest software acquisition in history. On April 6, 2020, he will additionally become CEO of IBM.
Arvind Krishna is an Indian, who was born in West Godavari, Andhra Pradesh, India. His father, Major General Vijay Krishna, was an army officer who worked for the Indian Army of the Government of India and his mother, Aarti Krishna, worked for the welfare of Army widows.
Arvind completed schooling in St Joseph's Academy, Dehradun and the Stanes School, Coonoor, Tamil Nadu, before receiving a bachelor's in electrical engineering from the Indian Institute of Technology, Kanpur in 1985. Arvind subsequently traveled to the U.S. to study for a Ph.D. in Electrical Engineering from the University of Illinois at Urbana–Champaign in 1990.
Krishna joined IBM in 1990, rising to become senior vice president for IBM's cloud and cognitive software. He was appointed to become IBM CEO on January 31, 2020, succeeding Ginni Rometty who had served as CEO since 2012. He joined Satya Nadella, Sundar Pichai and Shantanu Narayen as a CEO of a major technology company who belongs to the Indian diaspora.

z