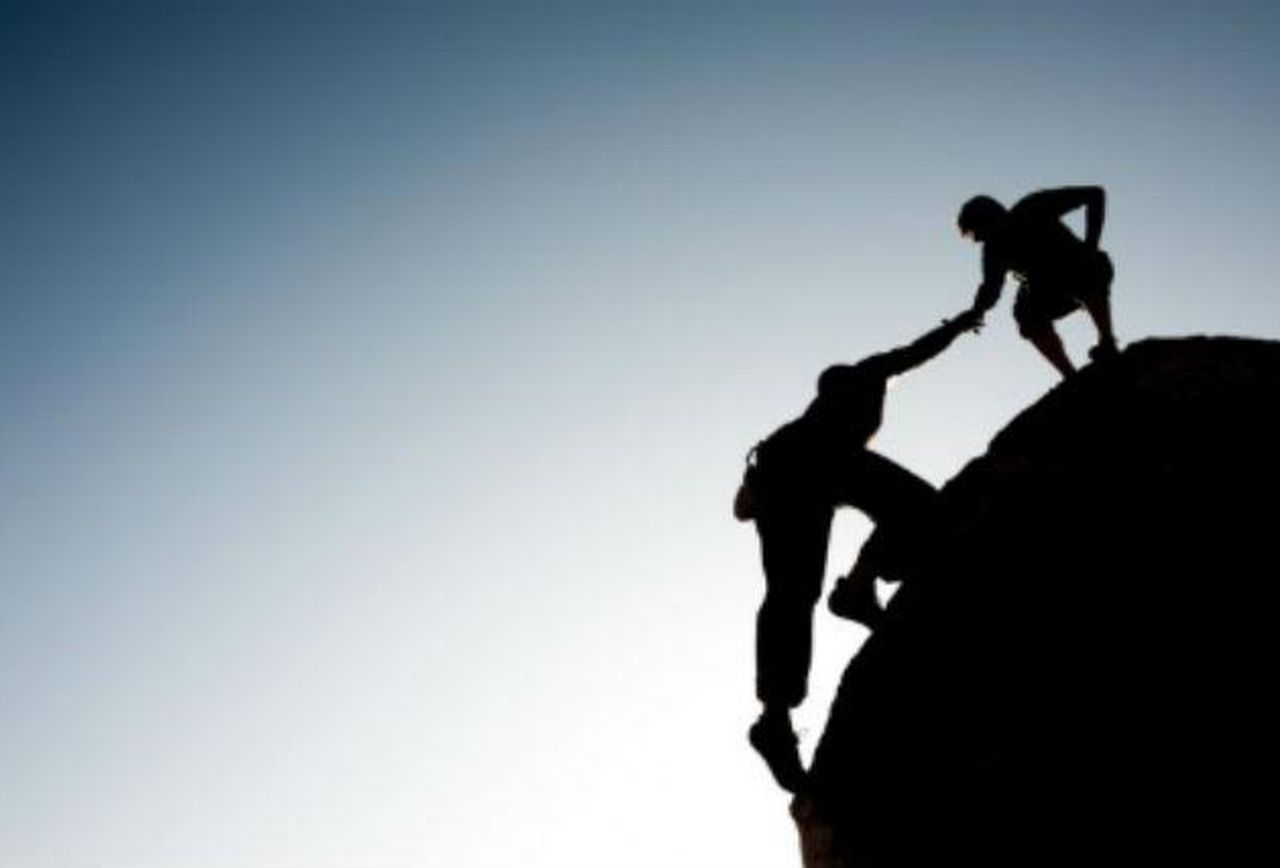 How Humble Leadership Really Works
When you're a leader — no matter how long you've been in your role or how hard the journey was to get there — you are merely overhead unless you're bringing out the best in your employees. Unfortunately, many leaders lose sight of this.
Power, can cause leaders to become overly obsessed with outcomes and control, and, therefore, treat their employees as means to an end. This ramps up people's fear — fear of not hitting targets, fear of losing bonuses, fear of failing — and as a consequence people stop feeling positive emotions and their drive to experiment and learn is stifled.
Top-down leadership is outdated, and, more importantly, counterproductive. By focusing too much on control and end goals, and not enough on their people, leaders are making it more difficult to achieve their own desired outcomes. The key, then, is to help people feel purposeful, motivated, and energized so they can bring their best selves to work.
There are a number of ways to do this. But one of the best ways is to adopt the humble mind-set of a servant leader. Servant leaders view their key role as serving employees as they explore and grow, providing tangible and emotional support as they do so. To put it bluntly, servant-leaders have the humility, courage, and insight to admit that they can benefit from the expertise of others who have less power than them. They actively seek the ideas and unique contributions of the employees that they serve. This is how servant leaders create a culture of learning, and an atmosphere that encourages followers to become the very best they can.
Humility and servant leadership do not imply that leaders have low self-esteem, or take on an attitude of servility. Instead, servant leadership emphasizes that the responsibility of a leader is to increase the ownership, autonomy, and responsibility of followers — to encourage them to think for themselves and try out their own ideas.
Ask how you can help employees do their own jobs better — then listen
It sounds deceivingly simple: Rather than telling employees how to do their jobs better, start by asking them how you can help them do their jobs better. But the effects of this approach can be powerful.
What it comes down to is this: employees who do the actual work of your organization often know better than you how to do a great job. Respecting their ideas, and encouraging them to try new approaches to improve work, encourages employees to bring more of themselves to work.
Create low-risk spaces for employees to think of new ideas
Sometimes the best way for leaders to serve employees — and their organization — is to create a low-risk space for employees to experiment with their ideas. By doing so, leaders encourage employees to push on the boundaries of what they already know.
Be humble
Leaders often do not see the true value of their charges, especially "lower-level" workers. But when leaders are humble, show respect, and ask how they can serve employees as they improve the organization, the outcomes can be outstanding. And perhaps even more important than better company results, servant leaders get to act like better human beings.
A servant leader is one who:
1. Values diverse opinions.
A servant leader values everyone's contributions and regularly seeks out opinions. If you must parrot back the leader's opinion, you are not in a servant-led organization.
2. Cultivates a culture of trust.
3. Develops other leaders.
The replication factor is so important. It means teaching others to lead, providing opportunities for growth and demonstrating by example. That means the leader is not always leading, but instead giving up power and deputizing others to lead.
4. Helps people with life issues (not just work issues).
It's important to offer opportunities for personal development beyond the job. Let's say you run a company program to lose weight, or lower personal debt, or a class on etiquette. None of these may help an immediate corporate need, but each may be important.
5. Encourages.
The hallmark of a servant leader is encouragement. And a true servant leader says, "Let's go do it," not, "You go do it."
6. Sells instead of tells.
A servant leader is the opposite of a dictator. It's a style all about persuading, not commanding.
7. Thinks "you," not "me."
There's a selfless quality about a servant leader. Someone who is thinking only, "How does this benefit me?" is disqualified.
8. Thinks long-term.
A servant leader is thinking about the next generation, the next leader, the next opportunity. That means a tradeoff between what's important today versus tomorrow, and making choices to benefit the future.
9. Acts with humility.
The leader doesn't wear a title as a way to show who's in charge, doesn't think he's better than everyone else, and acts in a way to care for others. She may, in fact, pick up the trash or clean up a table. Setting an example of service, the servant leader understands that it is not about the leader, but about others.