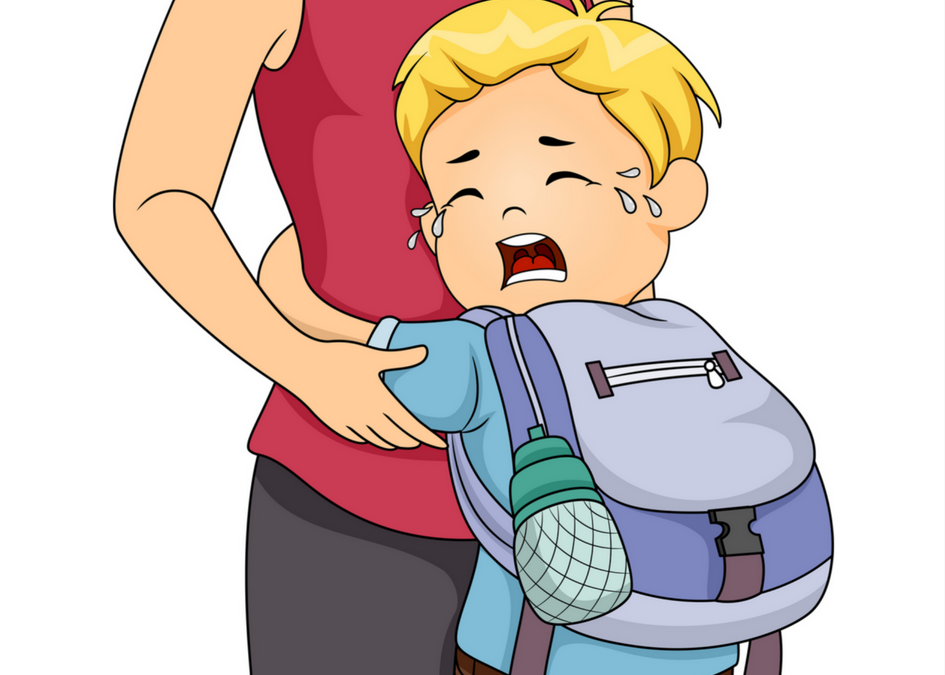 How to Ease Your Child's Separation Anxiety
Separation anxiety varies WIDELY between children. Some babies become hysterical when mom is out of sight for a very short time, while other children seem to demonstrate ongoing anxiety at separations during infancy, toddlerhood, and preschool.
Working Moms & Dads
The trick for surviving separation anxiety demands preparation, brisk transitions, and the evolution of time. I would suggest we parents suffer as much as our children do when we leave. Even though we are often reminded that our children stop crying within minutes of our leave-taking, how many of you have felt like you're "doing it all wrong" when your child clings to your legs, sobs for you to stay, and mourns the parting?
Although it is entirely normal behavior and a beautiful sign of a meaningful attachment, separation anxiety can be unsettling for us all.
How to Survive Separation Anxiety
Create quick good-bye rituals. Even if you have to do major style hand movements, give triple kisses at the cubby, or provide a special blanket or toy as you leave, keep the good-bye short and sweet. If you linger, the transition time does too. So will the anxiety.
Be consistent. Try to do the same drop-off with the same ritual at the same time each day you separate to avoid unexpected factors whenever you can. A routine can diminish the heartache and will allow your child to simultaneously build trust in her independence and in you.
Attention: When separating, give your child full attention, be loving, and provide affection. Then say good-bye quickly despite her antics or cries for you to stay.
Keep your promise. You'll build trust and independence as your child becomes confident in her ability to be without you when you stick to your promise of return.
Be specific, child style. When you discuss your return, provide specifics that your child understands. If you know you'll be back by 3:00 pm, tell it to your child on his terms; for example, say, "I'll be back after nap time and before afternoon snack." Define time he can understand. Talk about your return from a business trip in terms of "sleep." Instead of saying, "I'll be home in 3 days," say, "I'll be home after 3 sleeps."