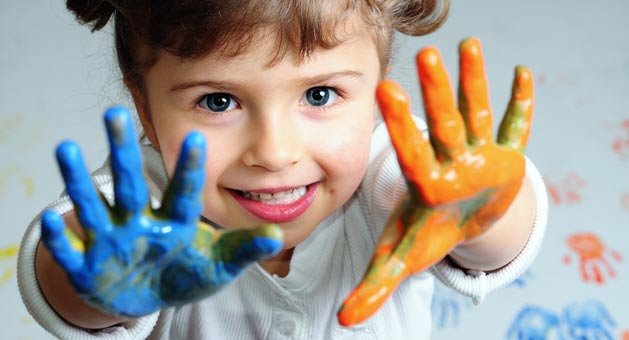 Keeping children happy and occupied during the`summer holidays`can be difficult and costly. Fortunately, it is possible to enjoy the break without breaking the bank. Holidays can be a great time to bond with your children and maybe even let your own inner child come out to play. But it can also be a stressful time when kids can misbehave because of boredom. It`s best to put a little bit of advanced planning into the summer holidays and prepare yourself with an`arsenal of activities`to keep the little ones out of mischief.
Start by planning each week in advance. If the kids know they have things to look forward to it will make for`happier more relaxed children.
Also be sure to get the children involved in the planning. They will be less likely to complain about the activities chosen if they have taken part in the decision-making. Have a range of activities to select from: stuff to do at home, in the garden, outdoors, and the odd activity that cost money to do.
Here are 14 `ideas that you can choose from.
Make a wish book:`A wish-book is really easy to make; all you need is some card, a hole punch and some ribbon. Cut 10 circles out of the card `` draw around a cup to make it easier ` and punch a hole in each of them. Write an idea on each piece of card then tie them together with some ribbon.
Make your own games: Get a supply of coloured cards, children`s scissors, glue and anything else you may want to make some fun games. Games like Hoopla, Pin the Tail on the Donkey or Snakes and Ladders can all be easily made at home and will keep the children occupied for some time.`(Note: You will probably have to help out with smaller children.)
Cooking and baking: Once a week plan a cooking or baking day. Involve the kids in the process from the beginning ` let them chose from a selection of recipes that you have ingredients for. If the child can read, get them to read from the recipe book. Step by step, help them to work through the instructions. Try to avoid the temptation of doing it yourself.
Build a garden patch: Dedicate a small patch in the garden to the kids. Plant flowers, herbs, lettuce ` anything that grows quickly and gives them the satisfaction of having produced something. If your kids are small, just give them a spade, put on their old clothes, and let them loose. Gardeners are the happiest people alive. The explanation was that there is a form of bacteria in the soil that actually makes you happy. No harm giving it a go; we all want happy and relaxed children.
Go on picnics:`You don`t have to go far to have a picnic ` my children regularly ask for a picnic out to the garden. I give them whatever you have in the fridge.
Create a Summer Diary:`Encourage the little ones to keep a Summer Diary or scrapbook. They can take photos of special days and write about them. It will become a lovely memory book for them in the future ` and also keep them busy for hours.
Get jamming: Grab some musical instruments ` things like bongos, shakers or tambourines, and get jamming. Get your kids to sing and dance along.`( let your hair down, and dance on the furniture.)
Paint:`One of the nicest ways to express your creativity is to use paint. Get large sheets of paper and lots of paint. Go mad and use your hands and feet ` it`s liberating. To avoid any stress, prepare the area well and cover with plastic or newspaper. Have some water on hand to wash when you are finished.
Sketching: Get your children their own sketch pads and pencils, and encourage them to draw what they see around them.
Go swimming: If you are lucky enough to live close to the sea, go swimming when possible. The sea has a calming effect on children and the amount of energy used in the water means that they won`t be quite as active when they get home. If you don`t live close to the sea, go to a swimming pool instead.
Visit a library:`Use a local library regularly. In most libraries you can get more than books; you can get movies and music. Make a day out of it. Do some reading while you`re there instead of getting some books and heading home. Give your children a love of books ` it is one of the best gifts you can give them.
Organize some play dates: Plan some play dates and invite friends over.
Have a `Chill Day`:`With all that activity planned, kids will also need some down time. Make sure you plan some days where you just chill, watch some movies, read some books, and take it easy.
Make your own art gallery:`At the end of the school year, children normally bring home bags filled with the lovely art work they have made. `Save all their special work in boxes but even so it seems a shame to just put it straight into the box, and only so much can fit on the fridge.