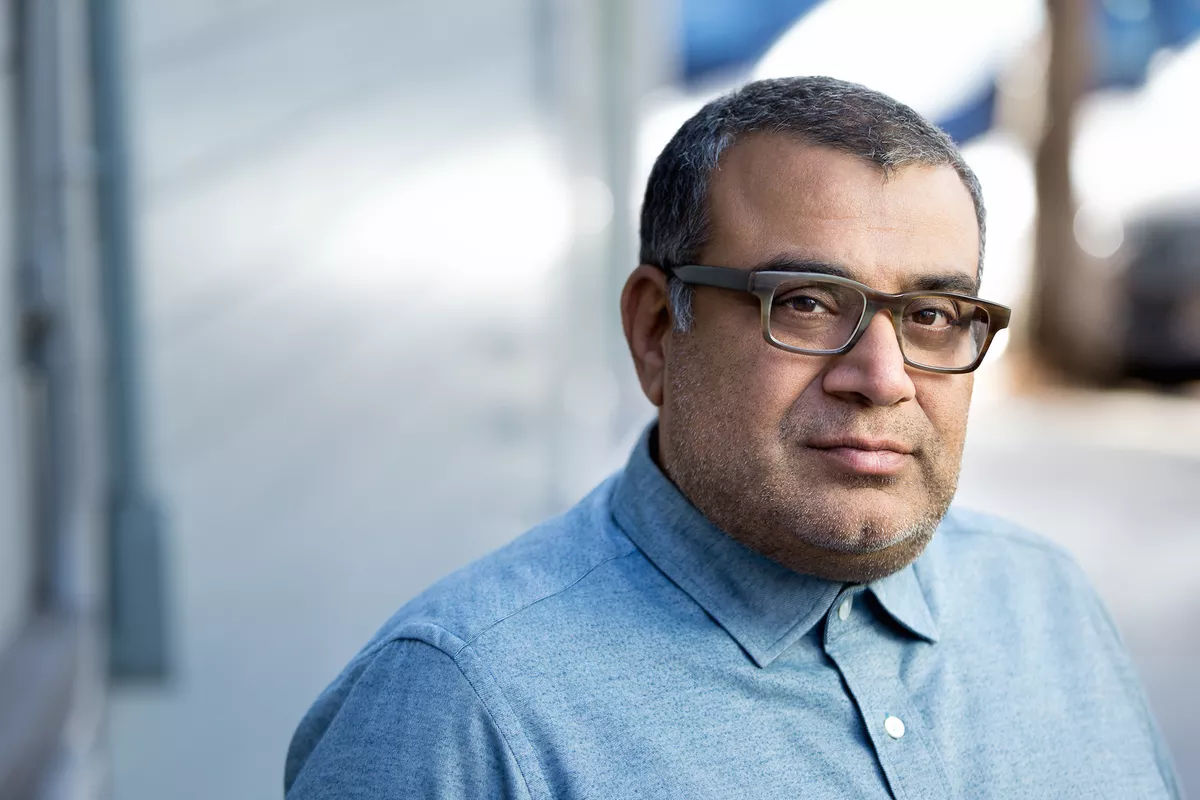 "I was a daily journalist. If I don't write every day, I lose my mind," he recalled. "For me, stories are like Lego blocks. If I don't put one down, I can't put the next one down."
Blogging might be a leisure activity for many famous personalities but it has brought fame to people like India-born Om Malik who has been named as one of the global web celebrities by American magazine Forbes. Ranked at the 12th position for technology blogging on the list of 'Web Celeb 25,' he shares the limelight not just with fellow bloggers but also with video hosts and gadget gurus.
A chemistry graduate from St. Stephen's College in India's capital New Delhi, Malik is the brain behind the Web site http://gigaom.com/ and has also served as a technology journalist for various publications.
"Om Malik has a long history as a tech journalist, writing for outlets including Business 2.0, Red Herring and The Wall Street Journal (he was also one of the founding staffers of Forbes.com). But true Web celebrity status didn't come for the Indian-born writer until 2001, when he started his own technology blog, GigaOm," Forbes noted.
Pointing out that Malik frequently appears in the media on television as a technology expert, Forbes added that his popular website has received funding from sources including San Francisco-based venture firm True Ventures.
Malik started out as a young writer in India, working with Delhi-based Newsmen Features, where he specialised in lifestyle features. He moved to New York City in 1993 to be a writer for India Abroad and then for Forbes. He was also a senior writer for Red Herring, focusing on the telecommunications sector, and later became a senior writer there. In late 1994, he launched DesiParty.com, an events site for Indian immigrants. That same year, he co-founded the South Asian Journalists Association (SAJA). In 1995 he helped launch the now-defunct magazine, Masala, and its website Masala.com, a South Asian portal.
In 1997, Malik was on the original team at Forbes.com led by David Churbuck. In 1999 he left Forbes.com to work in the venture capital world, serving as an investment manager at Hambrecht & Quist Asia Pacific; his stay there lasted only a few months because he decided he preferred being a writer.
In 2000, he moved to San Francisco, California to write for Business 2.0 magazine. In 2001, he started GigaOM, a blog published by GigaOmniMedia, Inc. in San Francisco. The website had a monthly global audience of over 500,000 and was among the top 50 blogs worldwide by Technorati rank and was part of CNet's 100 Most Influential Blogs.
His first book, Broadbandits: Inside the $750 Billion Telecom Heist, was released on May 15, 2003. Malik's writings have also appeared in newspapers and magazines such as The Wall Street Journal, Brandweek, and Crain's New York Business.
Malik announced on June 12, 2006, that he was going to work on GigaOM full-time, although he continued to be a contributing editor and had a regular column in Business 2.0 until its demise in October 2007. In addition to GigaOM, he also wrote for the blogs Web Worker Daily and Tablatronic.
From July 2007 to March 2008, Malik hosted the podcast The GigaOm Show on Revision3 with Joyce Kim, which focused on technology and business. He ended the podcast to focus on other things, among them his health. Malik was also a frequent guest on the former CrankyGeeks podcast with John C. Dvorak.
He has often made appearances on several television shows such as Bloomberg, National Public Radio; BBC Television & Radio; CNN; CNBC and many Internet shows such as the Twit.tv. He is also often quoted in several print and online publications as well.
Malik left GigaOM in January 2014. In March 2015, the company ceased operations. In August 2015, the blog resumed under different ownership. The industry was shocked when it shuttered its doors more than a year after he left his day-to-day role to become a venture capitalist.
Please view the link below on Om Malik and get inspired to follow your dreams.