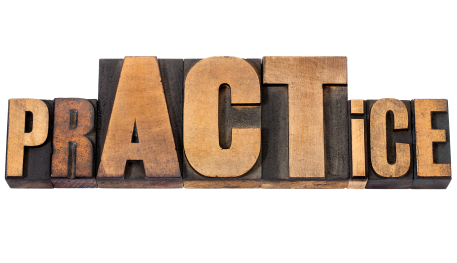 In life, every day one faces an opportunity to practice becoming better, instead of becoming bitter.
Recently I had to travel from Delhi to Kota in an overnight train, and for me to get to Kota was very important. I was wait listed in the train, and didn`t get the confirmation. Since I had to reach Kota, I boarded the train, second A/C compartment with a general class ticket with the hope that the ticket collector will give me a berth.
When I met the ticket collector, I showed him the general class ticket and requested him if he could allot me a berth. The Ticket collector flatly refused me a possibility at that moment, and asked me to sit on a small bench by lavatory.
After sometime, I started feeling angry, for I was feeling helpless; thinking that travelling overnight sitting on the small bench would be a very unpleasant ordeal. As minutes passed by, I started to feel more and more upset; the smell of the lavatory was also making me feel more and more upset.
Then my mobile phone rang, and it was my wife calling. I knew she was calling to enquire, whether I had gotten a berth or not. I picked up the phone, and she asked me the question `have you gotten the berth.` I was about to narrate my `misery` but I choose to tell her that all is well, and the whole railway system was doing its best to make me comfortable. As I said that things are fine, I started feeling better, then I remembered I was carrying the autobiography of Helen Keller `The story of my life.` Helen Keller was a American lady born in 1880, and at a very young age had become blind and deaf, and with the help of a great teacher for the blind, had educated her self by learning to use her three remaining senses, smell, touch and taste to learn about the world and went on to live an inspiring life.
The movie Black is based on her life, Rani Mukherjee plays Helen Keller and Amitabh Bachan played the role of Ann Sullivan, her teacher. I started reading the book, and with every page, I became more and more positive, and soon about two hours had passed, I was thinking if Helen Keller used her sense of smell to become more and more positive, why should I allow the sense of smell to feel more and more negative`
Suddenly, the ticket collector was standing in front of me, while I was engrossed in reading the book. He told me that there was one berth empty, as the passenger who was supposed to board the train in Mathura and failed to show up. I was already, prepared to sit on the bench till Kota, but gladly took the berth and went off to sleep in a very positive frame of mind. I was woken up just before Kota by the same ticket collector with smile on his face. I thanked him and got off the train in Kota, feeling very positive and with a resolve, that practicing positive thinking makes you feel better and become better.
Life becomes better when we practice positive thinking. Every day is an opportunity to practice positive thinking when we face challenges, or an opportunity to practice attitude of gratitude..