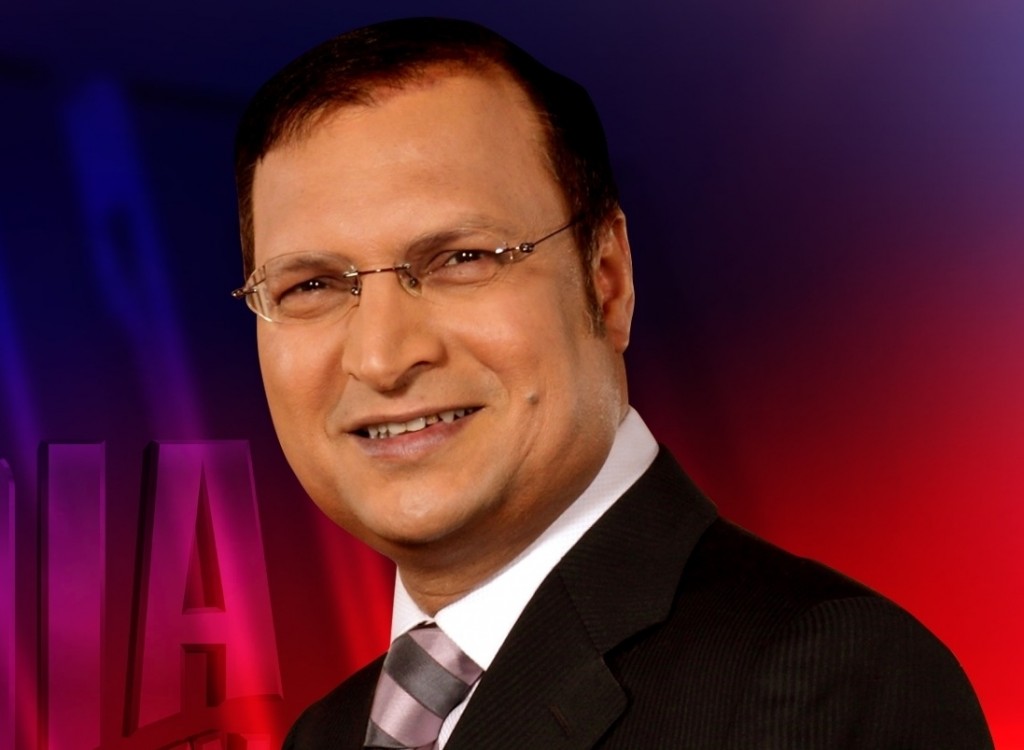 Rajat Sharma is the chairman and editor-in chief of an Indian Hindi news channel, India TV.
`His childhood was about seven brothers, an ailing mother, father and sister - living in a 10 x 10 room in old Delhi, without any water and electricity. He went to a municipality school. Studying at night meant sitting under the lamp post at a nearby railway station. One incident played a huge role in shaping his life. Television sets being quite rare in homes those days, the entire mohallah would go to a neighbour's home as it had one. But, at times, they wouldn't allow us to enter. One day, after I returned home disappointed, I spoke to my father about it, and he said, "You should do something to ensure you appear on television and people watch you." The words stuck.
His first major moment in life came when after completing his M. Com; he started looking out for a summer job and met Janardan Thakur, who had just left Anandabazar Patrika. He was planning to start a syndicated column. Janardan hired him as a researcher. One day, Rajat sought permission to use information from the research for his work.
Rajat wrote his first story for the Onlooker magazine, and got Rs. 300 for it. He joined Onlooker magazine as a trainee reporter. By 1984, he was made the chief-of-bureau, and in 1985, the editor.
After three years, he moved to Sunday Observer as an editor, and then to The Daily, again as editor. His second-biggest defining moment came 10 years later in 1992, when he met Subhash Chandra on a flight. He had just started Zee TV and was looking for an interesting interview programme. `Aap ki Adalat went on air on March 13, 1992. He went on to set up the news and current affairs division for Zee, and started the first private bulletin, Zee News, in 1995.
The third turning point in his life was when he decided to launch his own news channel, India TV. Launched in 2004, it soon turned into a nightmare. It was planned as a serious news channel on the lines of global news channels. For the first two years, we were bleeding and funds dried up. He was forced to sell his property to raise money for paying salaries. Rajat was left with two options - to accept defeat and shut it, or else change the way he was going about things. He changed the programme mix in 2008. From serious, we switched to 'popular' news. The channel rose steadily, and in six-eight months, it had become the No. 2 news channel. Revenues started flowing in.
After reaching the top in 2009, we started 'cleaning up'. He` told his team no more snakes and ghosts, the focus should be on news. Rajat can say that today, India TV has the highest news content amongst the top three Hindi news channels. He is satisfied that he no longer to has make compromises to stay on top.
Please view the inspirational clip below where Rajat Sharma is addressing an audience to motivate them.