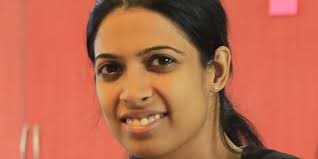 Richa Singh is Saving Thousands of Lives Through Her Startup - Yourdost
Richa Singh was born and brought up in Bhopal. After completing school, she went to IIT Guwahati to pursue a Bachelors in Design. Richa's life changed in the year 2009, when one of her hostel mate committed suicide due to anticipation of bad placement.
"None of us had any clue of her suffering before she took this drastic step. I strongly felt that it could have been avoided, had she sought some help. That is when I realised that even though we had counsellors and psychologists in the campus, hardly anyone was seeking their support."
"When I started working, I noticed people around me were stressed due to job pressures and relationship issues. However again, most of these people were not willing to talk about their problems fearing social implications and for the fear of being called mentally ill."
"In this period, I discussed the idea with my co-Founder, Puneet Manuja, who had faced similar experiences. He had faced placement pressures even though he was a gold medallist in his batch of NIT, Trichy. We brainstormed together and created our first business idea and that's how YourDOST began in the year 2014." recounts Richa.
YourDOST is an online technology platform created for the emotional well-being of people. The platform has around 1000 experts – psychologists, counsellors, career coaches, relationship advisors and more. It is available to people via its web platform, and also on mobile through its mobile app.
The platform offers all its users 24×7 private, confidential and anonymous access to experts in various modes – they can have one-on-one sessions with experts on messages & live chats (real time); they can book appointments with experts for voice and video calls; they can connect with multiple people and experts on forums and blogs. These services are available on a freemium model – some of these services are currently available for free while others are charged.
YourDOST has touched more than 12 lakh lives as of now. "On a daily basis, we carry over 2000 one-to-one conversations." adds Richa.
The stigma of mental health – According to the Indian government's estimates, about 1 in 5 people in the country need counselling, either psychological or psychiatric. Please view the links below to know more about Richa Singh.