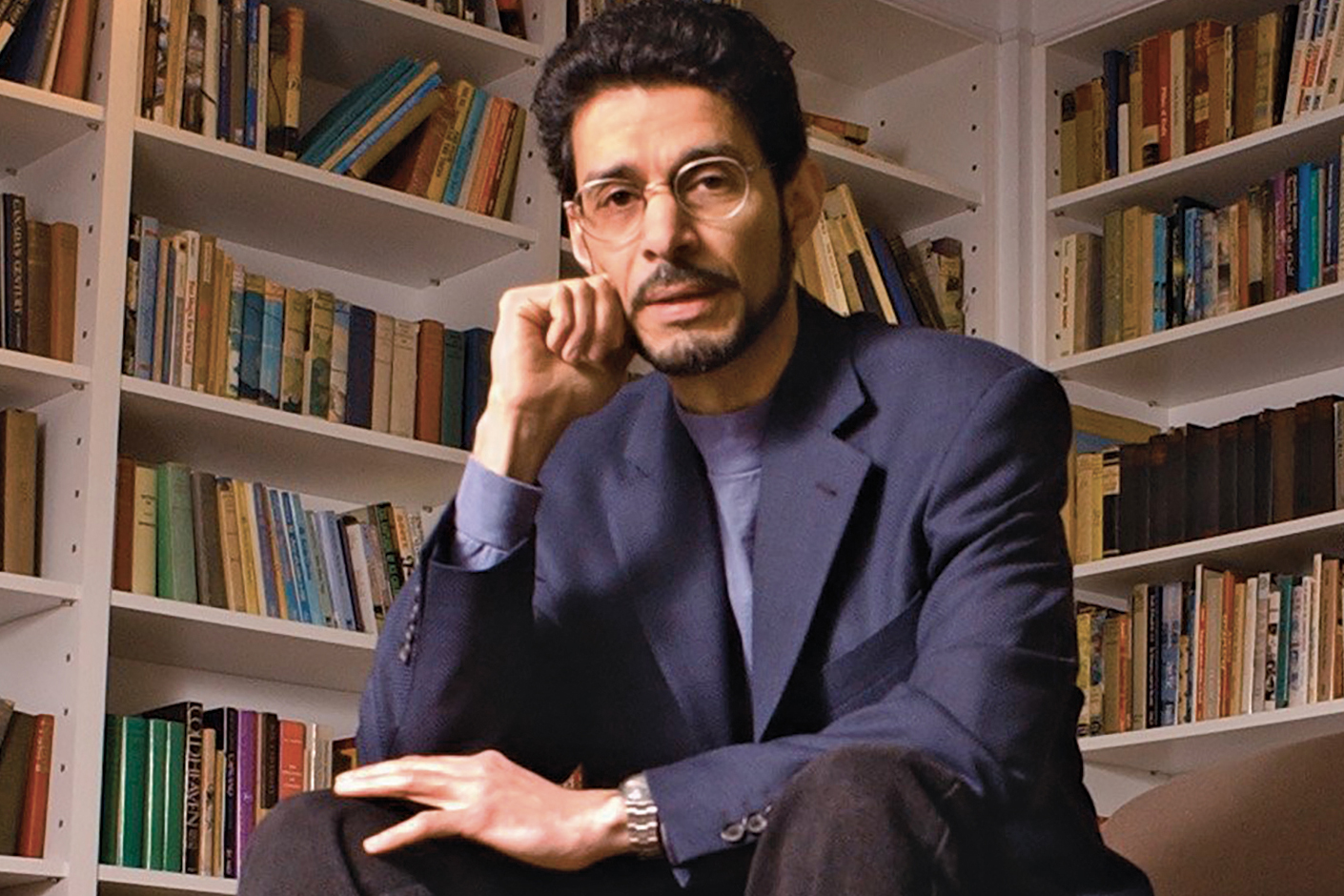 Rohinton Mistry
Rohinton Mistry was born in 1952 in Bombay, India to a Parsi Gujarati family. His brother is the playwright and author Cyrus Mistry. He earned a BA in Mathematics and Economics from St. Xavier's College, Bombay.
He emigrated to Canada with his wife-to-be Freny Elavia in 1975 and they married shortly afterwards. Mistry studied at the University of Toronto and received a BA in English and Philosophy. He worked in a bank for a while, before returning to studies, leading up to a degree in English and philosophy. Mistry and his wife, Freny, attended literature classes at night school because of their love of books. One day, Mistry made a calculation – if he wrote five pages every weekend three weeks in a row, he would have a short story. That's how he began writing while working and studying at night school. One week he called in sick and in four days he wrote his first story, On Sunday, which won the Hart House literary prize. After his books began to sell well, he quit his banking job to write full-time.
While attending the University of Toronto (Woodsworth College) he won two Hart House literary prizes (the first to win two), for stories which were published in the Hart House Review, and Canadian Fiction Magazine's annual Contributor's Prize for 1985.
Three years later, Penguin Books Canada published his collection of 11 short stories, Tales from Firozsha Baag. It was later published in the United States as Swimming Lessons and Other Stories from Firozsha Baag. The book consists of 11 short stories, all set within one apartment complex in modern-day Bombay.
His second book, the novel 'Such a Long Journey', was published in 1991. It won the Governor General's Award, the Commonwealth Writers Prize for Best Book, and the W.H. Smith/Books in Canada First Novel Award. It was shortlisted for the Booker Prize and for the Trillium Award. It has been translated into German, Swedish, Norwegian, Danish and Japanese. It was adapted for the 1998 film Such a Long Journey.
His third book, and second novel, A Fine Balance (1995), won the second annual Giller Prize in 1995, and the Los Angeles Times Book Prize for Fiction in 1996. It was selected for Oprah's Book Club in November 2001 and sold hundreds of thousands of additional copies throughout North America as a result. It won the 1996 Commonwealth Writers Prize and was shortlisted for the 1996 Booker prize.
Family Matters is a consideration of the difficulties that come with ageing, which Mistry returned to in 2008 with the short fiction The Scream (published as a separate volume, in support of World Literacy of Canada, with illustrations by Tony Urquhart). His books portray diverse facets of Indian socioeconomic life; as well as Parsi Zoroastrian life, customs, and religion. Many of his writings are markedly "Indo-nostalgic".
As a teenager, Mistry was a performing musician who strummed a guitar and sang the then-popular songs of Bob Dylan. Please view the link below to see Rohinton Mistry giving a speech at Ryerson University.