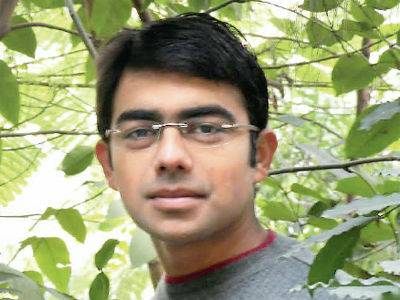 Shubhendu Sharma left his high paying job as an engineer to plant trees for the rest of his life. Using the unique Miyawaki methodology to grow saplings, Afforestt converts any land into a self-sustainable forest in a couple of years. He has successfully created 33 forests across India in two years.
It all started when Sharma volunteered to assist a naturalist, Akira Miyawaki, to cultivate a forest at the Toyota plant where he worked. Miyawaki`s technique has managed to regenerate forests from Thailand to the Amazon, and Sharma thought to replicate the model in India.
Sharma started to experiment with the model and came up with an Indian version after slight modifications using soil amenders. His first tryst with making forests was in his own backyard in Uttarakhand, where he grew a lush green forest within a year`s time. This gave him confidence and he decided to launch it as a full-time initiative. He quit his job and spent almost a year to do research on the methodology. After much planning, research and enthusiasm, Sharma started Afforestt, an end-to-end service provider for creating natural, wild, maintenance-free, native forests in 2011.
Sharma, an Ashoka, TED and INK fellow was clear from the very beginning that Afforestt will be a for-profit organization. Convincing the family was very tough. They could not understand why he was bent on quitting a high-paying engineering job at Toyota to plant trees all his life. Sharma was adamant on making his idea work and started the company without his family`s knowledge; it was only after a couple of months of operation they got to know about it and finally made peace with it.
Having started on his own, Sharma now has a team of 6 that works from Bangalore. Initial troubles with finding the market and sustaining the business were solved to some extent when they received their first order from a German furniture maker to plant about 10,000 trees. Since then, Afforestt has served around 43 clients and planted over 54,000 trees. Afforest has created 33 forests so far across 11 cities of India and wants to increase the number. Sharma has a lot of plans to scale up and put this technology out there for more and more people to implement.