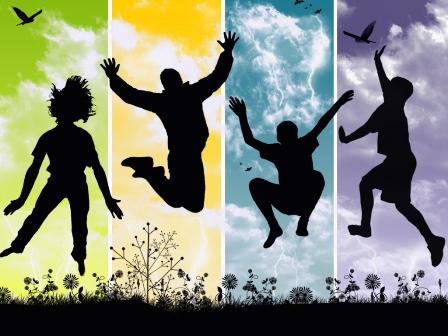 A psychologist rightly identified the six pillars of a vibrant life, which are as follows:
Certainty
Variety
Intimacy
Growth
Contribution
Significance
Certainty is the first pillar, it means that our day to day conduct should be tempered by discipline, so we are consistent in our efforts in serving our family and our co-workers. People like Mother Teresa and A.P.J. Abdul Kalam functioned tirelessly doing the same good deeds day after day.
The second pillar is variety, that is to look for better ways of serving and living, and that comes from being sensitive and sensible, and to be driven by gathering new knowledge and becoming insightful.
The third pillar is intimacy, intimacy is a powerful human endowment, in which an individual feels intimately connected to his or her family members and co-workers, serving them with compassion and passion.
The fourth pillar is growth. Only when we grow on a day to day basis are we enabled to gain joy in living and serving others. Through growth, we are able to sustain our ability to contribute towards the lives of others.
Contribution is the fifth pillar.
Significance the sixth pillar, is enabled when we contribute on a day to day basis towards the wellbeing of others.
A.P.J. Abdul Kalamji lived his life, driven by the six pillars, and he grew regardless of the fact whether he was the President of the Nation or not. A.P.J. Abdul Kalamji had authored a book, Transcendence ` My Spiritual Experiences with Pramukh Swamiji. The book is an amazing read, which brings out the fact that Science and Spiritualty converge. One of the anchoring thoughts of Pramukh Swamiji is `The wise discipline themselves; the unwise discipline others.`
We wish our readers to live a life of self-discipline guided the six pillar, and live a vibrant life.
Article by Vijay Michihito Batra