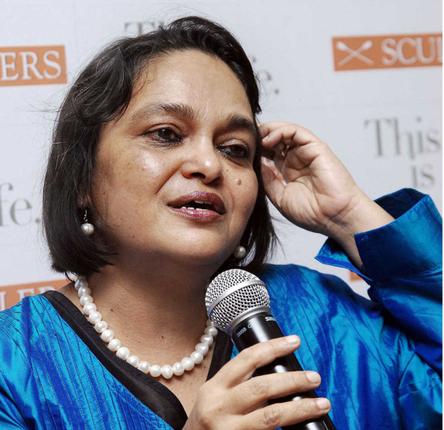 Sumitra Senapaty is an internationally known travel writer who enjoys writing about her travels in leading publications like Times of India, Femina, Verve, Marie Claire, and Taste & Travel. Her passion for travel made her a travel writer. She has done everything like sailed the waters of Seychelles & Maldives, cruised the Mediterranean, snorkelled Great Barrier & Red Sea, kayaked the South China Sea, rafted the Zanskar in Ladakh, self -driven through New Zealand, toured Alaska, Canada, Israel, Egypt, Turkey, France, Australia, camped out in the African bush, and much more.
Her passion for travel made her a travel writer; and her desire to share her travel experiences and provide a suitable platform for women to travel culminated in WOW (Women of Wanderlust), a travel club that organises all-women trips the world over.
She hails from Bangalore and is married to Niranjan Senapaty from Puri, Orissa. School was in different parts of India ` Bangalore, Kolkatta, Mumbai & Delhi. She studied Hotel Management from Catering Institute, Delhi & Bachelor of Arts from Delhi University. Later on she trained as a hotelier, joined the media, became a freelance writer, and one fine day decided to combine all her work experience and knowledge to fill a void existing in the Indian travel sector ` All Women Holidays.
As a young working woman, she was part of the female work force that needed a diversion in the form of holiday with only women. As a mother and wife, she felt the need for a break but could not get the entire family to join in. She had also seen her aunts wanting to get away from it all when they were alone in their later years and could not find companions to make a go of it. Then it all started with organizing a holiday for her lady relatives and the success of the trip and appreciation from those who went on it made her think of starting this pioneering venture.
WOW started during the summer of 2005, doing just a few trips in a year but now there is more than one successful trip per month. Please view the link below which is an interview of Sumitra Senapaty with Namu Kini.